August Construction Update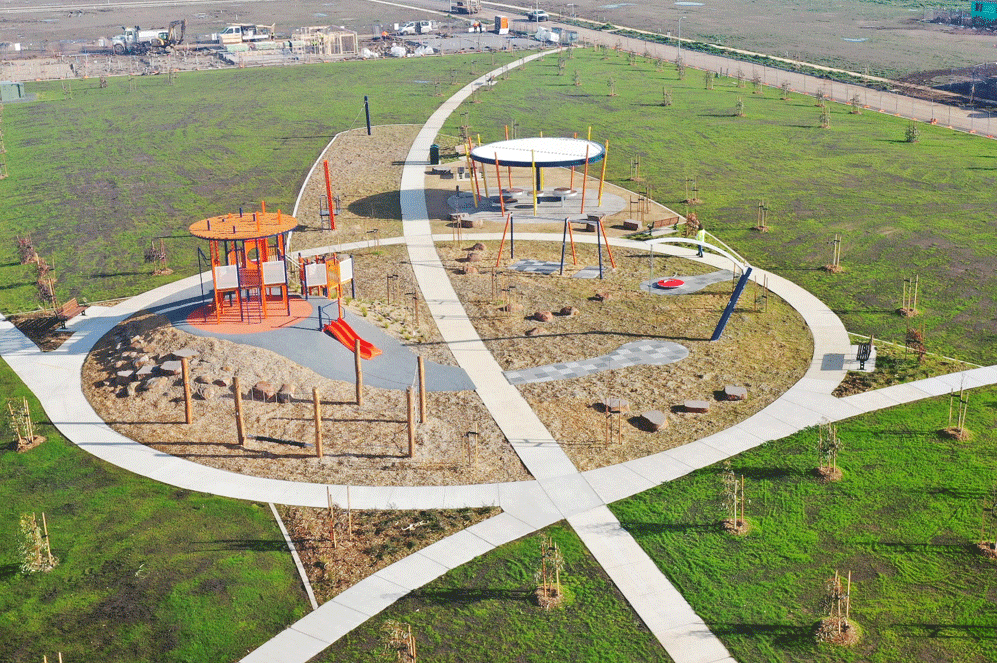 The team at Florian is pleased to deliver the August 2020 Construction Update.
We are delighted to announce that Florian Park has now been completed. We have also installed the Florian Living entry sign and have an exciting update on the wetlands.
Entry
With our entry sign installed, access to the development and land sales office can be clearly seen as you drive along Tait Street in Delacombe.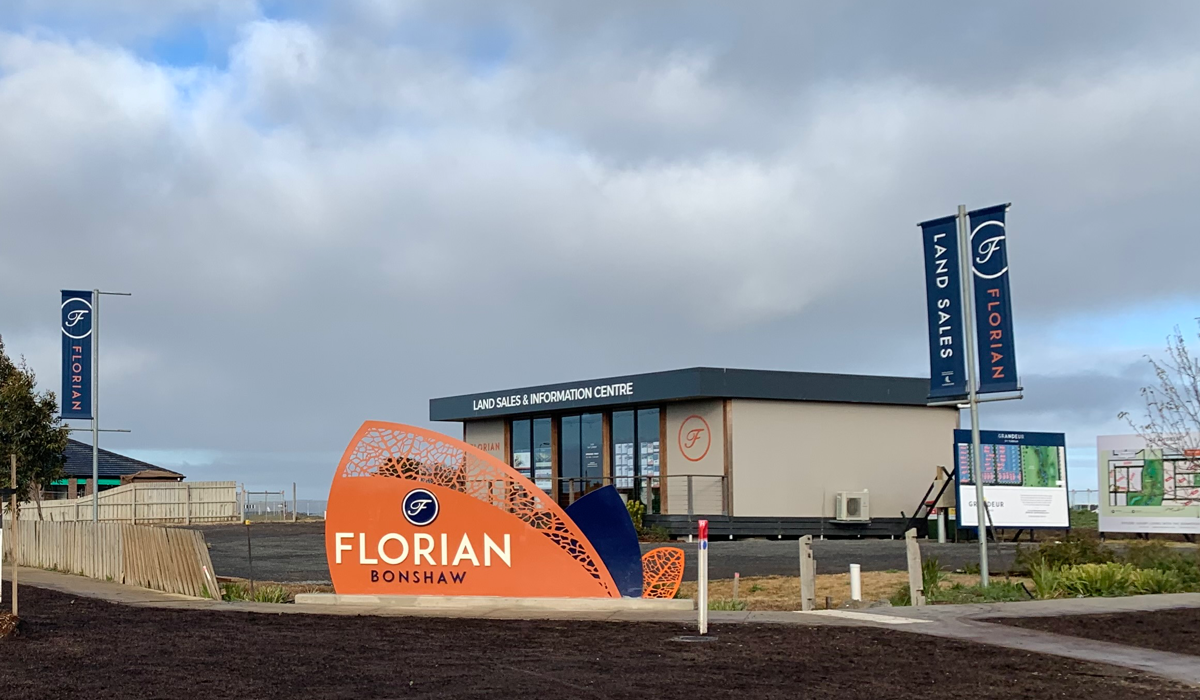 Florian Park
Florian Park, situated in Stage 1, is now complete. This multi-use park features playground equipment including swings, slides and mounding, natural play rocks, a picnic shelter, a BBQ area, and a flying fox. Perfect for a fun-filled day out for all the family.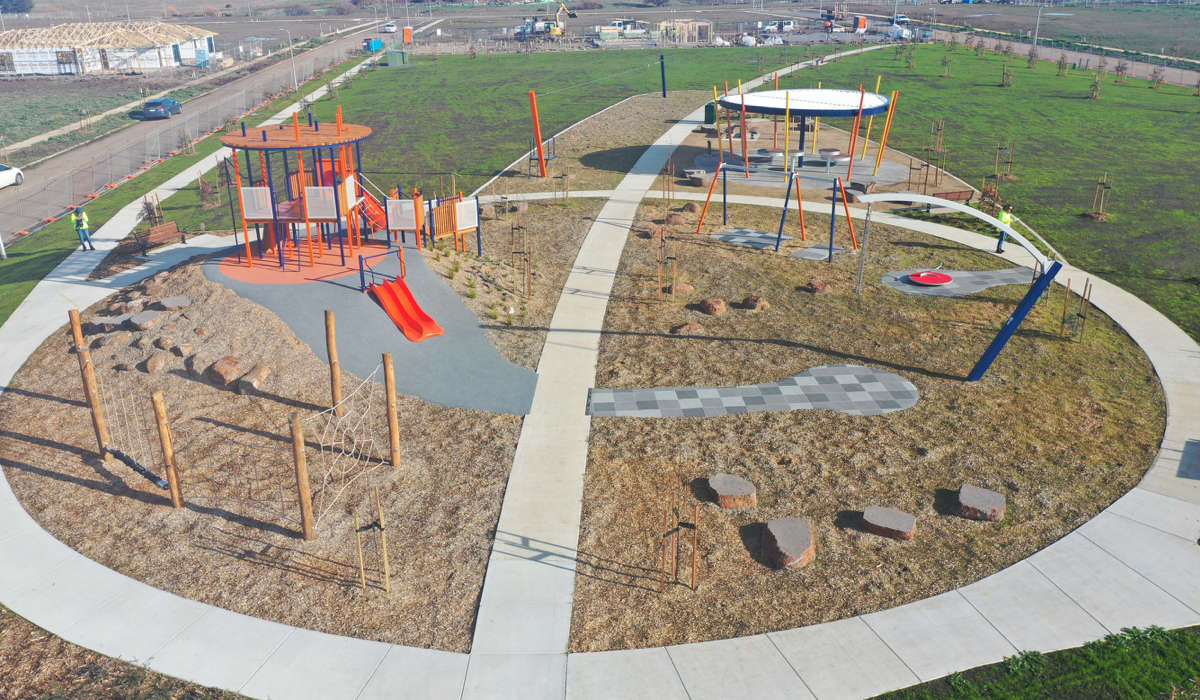 The Wetlands
There will be lots of activity happening in the wetlands in the coming months as we begin work on constructing Bonshaw Creek Reserve.
This construction is an important part of the wider Ballarat West shared path and bike trails and Florian will be doing their part in adding to the Ballarat environment and cultural heritage with the vegetation of native plants in line with the Cultural Heritage Plan.
A pedestrian bridge will also be constructed within the reserve.
Stage 7
We are delighted to announce that construction has commenced as of July 30th.
Don't Miss Out - Titled Land By December 2020
The interest in our recent 'Titles By December 2020' campaign has been huge and we only have a few lots remaining so don't miss your chance to secure your land and start building before 2021. Plus, you could get up to $45k* towards your land with the HomeBuilder and First Home Owner Grants.